Les Synapses : ALBUM! New!
Freakbeat psychedelic from Le Havre
I assume, I did assiste to quite few live concerts before hearing this LP and as usual live and studio recordings sounds different, but this time it works as complementary. I guess nearly each time i went to one concert i was tripping on acid or mushrooms, so makes me hard understanding lyrics, only from time to time, but that was just fine, cause, kicking-ass music was driving all the time, so, me? happy! From the vinyl you finally can hear more from the amazing French lyrics, its real stuff, an essential LP for any Garage, Freakbeat or bespoké dancer collector........... For Mind'n'boddy.
Don't wait to grabb your own copy, and let grow your psychedelic Acuity!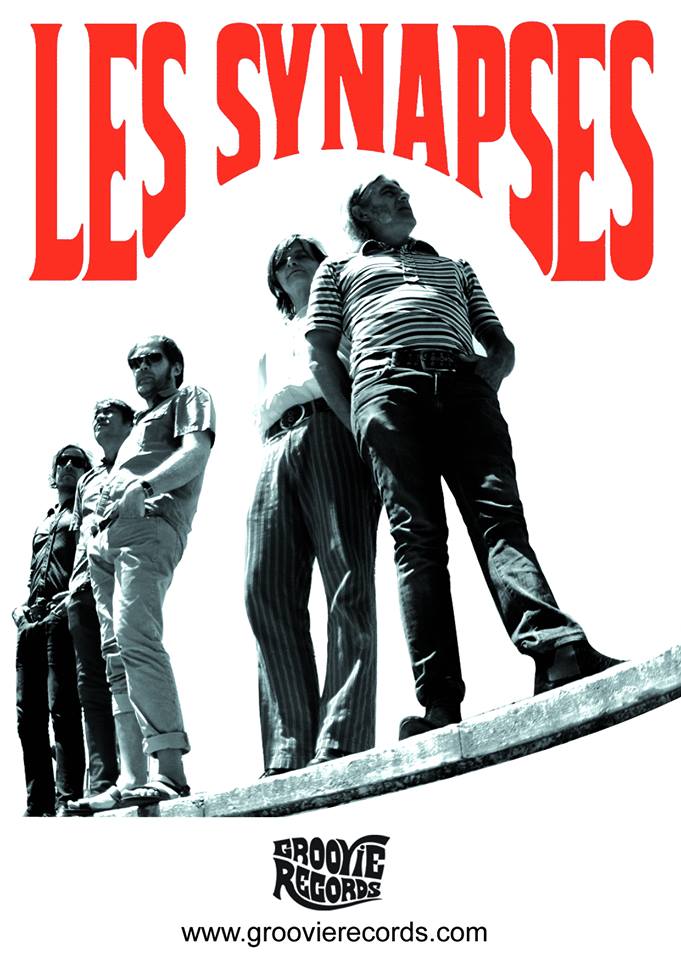 You can buy your copy at clearspot and soundflat : Link- Facebook
....