Les lèvres rouges (Daughters of darkness)
Decadent pop lesbian vampire 1971 movie from Belgium, by Harry Kümel
"Highly recommended Euro-Cult accomplishment"
A movie influenced by the enigmatic Countess Elizabeth Barthory, very stylish and tasteful lesbian vampire exploitation, extremely sophisticated. The montruous beauty of the countess is revealed by the charismatic female dandy, Delphine Seyrig. An hypnoptizing experience with delightful photography and enchanting music, denying the naked blood-bathing rituals but revealing manipulations fighting, in all exlusive female love, leading all protagonists to death.
A masterpiece, beetween Jean Rollin and Jess Franco, music by François De Roubaix a very sought after soundtrack nowadays.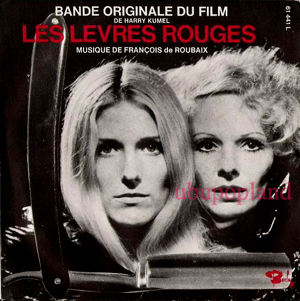 Watch the movie here, several links :