General conditions of sales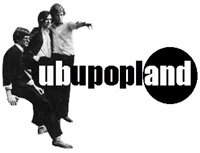 ***posters and books***

How to order ?
Read carefully the conditions and send us an email with the references of the items and your shipping adress, with telling us your favorite way of paiment.


Shipping and handling
We ship wordlwide! Your ITEMS will be packed properly for safe transport, in plastic + cardboard.

Shipping costs
We apply the shipping costs of the Deutsche Post Office, have a look on the website (available in english langage too):
German Post Office Website.
All packages should be sent as registered items, look here for more details: registered items. Tracking number = 2,05 euros
Insurance is not certified for every country, but when it is available, you can make your own international investigation request and a shipment tracing, look here for more details : insurance.
The weight of 1 poster with the usual package is beetween 100g and 500g.
Here are the final costs you will pay for shipping without any tracking number or insurance:

Posters's Shipping costs:
| | | |
| --- | --- | --- |
| Airmai in EUROS: | x<500g | |
| Europe | 4.60 | 8,95 |
| Others countries | 4.60 | 8,95 |
If the poster is rolled, add 2,50 euros more for a tube.
Paiment details
We accept PAYPAL for countries out of EUROPE (UK; USA, JAPAN, etc...)
Paypal is accepted for EUROPE countries with the condition that you agree to pay the Paypal transfer fee! Paypal guarantee a complete refund for buyers but at sellers's charge, not many buyers know this, so we will charge you an obligatory insurance if you want to use this paiment method

We accept BANK TRANSFERS for EUROPEANS COUNTRIES (free, fast and secure)
Bank transfers or bank checks, or also postal orders from non europeans countries cost a lot of money for the receivers in Germany, so please get informed by your bank before the paiment, to avoid surprises of surcharges and long delay of financial treatments.

CASH, IMO or western union transfers are accepted in euros money.
Return policy
If you are not happy with your purchase, we'll accept the return under conditions. Refund will be given as 100% money back or exchange, we will not reimburse the return registered shipping cost. Item has to be in its original condition, and returned in one week of delay with registered option.
Posters's grading

NM:
Near Mint: May have the slightest of wear, unused. Usually folded.
VF:
Very Fine: Has minimal wear / signs of use. A poster listed as Very Fine can also be Near Mint, but signs of use are possible pinhole marks in the corners or slight fold wear or small tears at borders.
VG:
Very Good: A used poster in still above average condition. Several pinholes, tears, light wrinkling, tape stains at border, and/or minor paper loss may occur.
G:
Good: Significant wear / signs of usage. Possible paper loss, tape, tears. May still be presentable if framed.
U:
Unfolded / rolled: Poster is unfolded / rolled.
Books, magazines & paperbacks's grading

MINT (M) : This means that the book is in near perfect condition. It is complete with its dust-wrapper and is impossible to tell from a new copy. Dustjacket (if present) as new
FINE (F): The book appears to be in excellent condition. Closer examination however will show signs of ownership and storage. There may also be a small inscription from previous ownership, but generally the book is in near perfect condition. Dustjacket (if present) as new but with very slight rubbing on the corners.
NEAR FINE (NF): Books in this condition will be better that VERY GOOD but slightly poorer than FINE
VERY GOOD (VG): Slightly less than fine condition. Apart from slight foxing or fading, the book has no faults. Dustjacket (if present) clean with excellent colouring but with slight rubbing to most edges and corners.
GOOD (G): It is obvious that the book is second-hand. However apart from minor faults, it may be assumed that books in good condition are complete in all respects, unless described otherwise. Dustjacket (if present) fairly clean with almost perfect colouring but suffering from marks, creasing and other signs of wear. Most of the edges are rubbed or have very small tears in them.
ONLY GOOD: Books in this condition will be better than POOR but slightly poorer that GOOD.
POOR (P): This means that the book will display serious wear and damage, it may be warped, the preliminary pages may be missing and the spine irreparably damaged. The text however will be complete but the book is really only suitable as a reading copy. Dustjacket (if present) will be tatty and grubby and may well be marked, creased or torn.